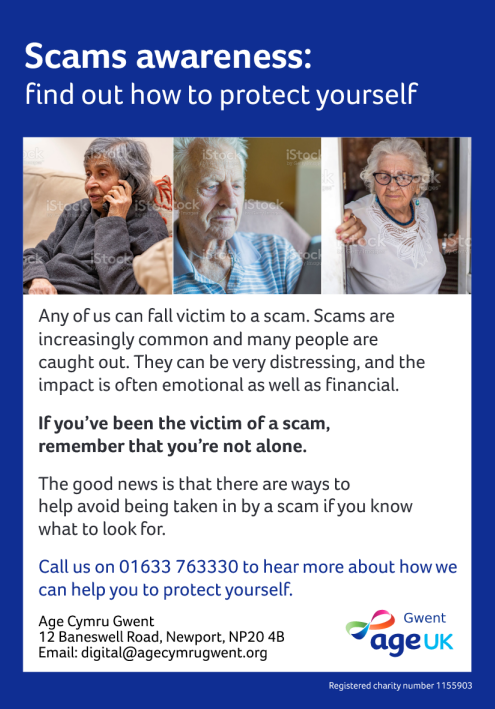 Sick Notes/ Med3
For the first 28 days patients can self certify please follow the link below for more information. If you are needing time off work after the first 28 days please contact the surgery to request a sick note.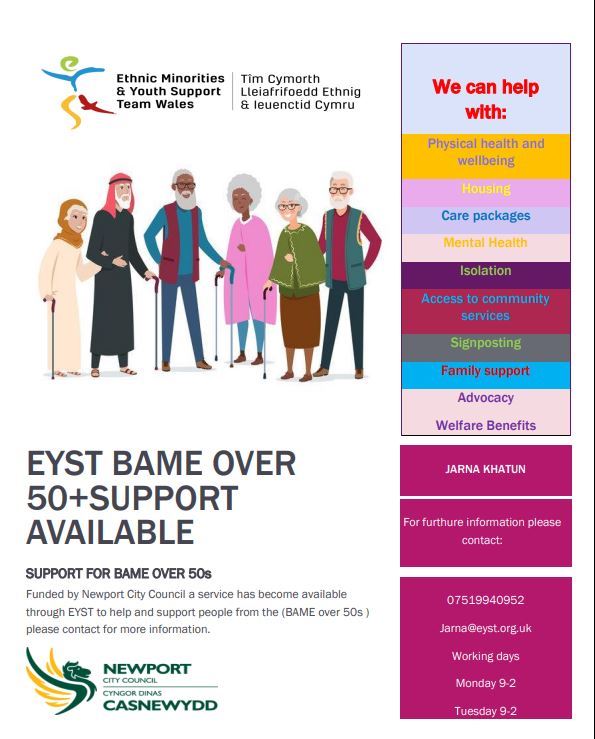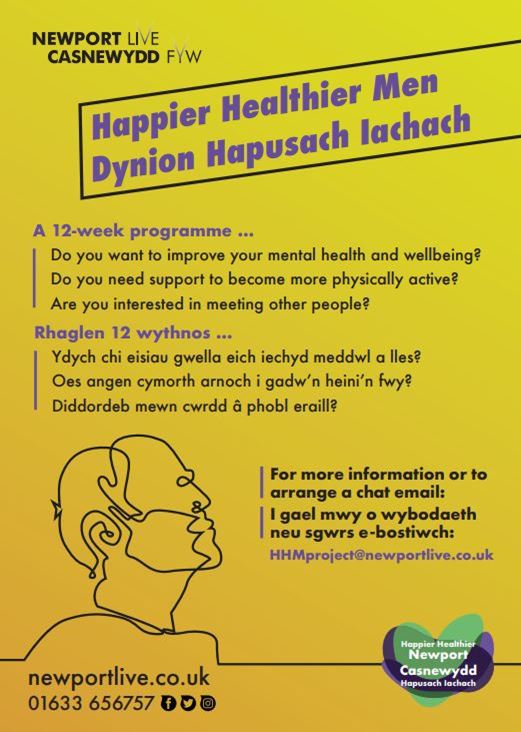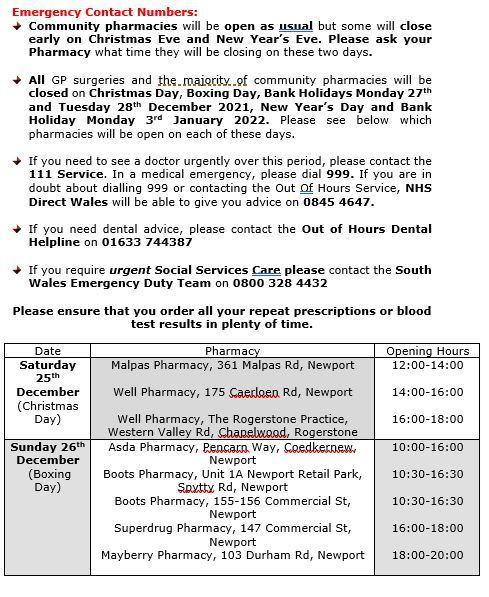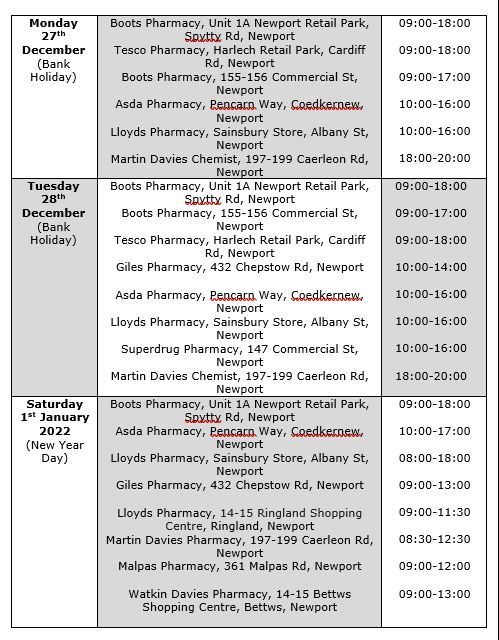 UPDATE - 26/11/2021
The surgery holds an emergency clinic each weekday. This gives patients access to an appropriate clinician, within 24 hours, for urgent conditions. Same day appointments are bookable by contacting the surgery by telephone between 08:00 and 10:00 if you feel you have an urgent condition that cannot wait for a routine appointment. Please be prepared to give brief details of the reason why you are calling.
Please note that we run a nurse triage system where patients are allocated an appointment with a triage nurse who will assess your symptoms/concerns. Treatment will then be provided either by the nurse or one of the doctors. This will ensure each patient always sees the most appropriate clinician within an appropriate period of time.
We would like to remind patients if you need to access an emergency appointment to please call between 8am and 10am.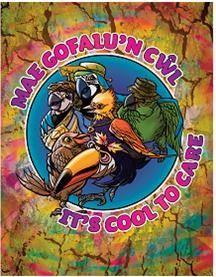 Digital and BSL version of successful Young Carers book launched to celebrate Carers Rights Day! 25th November 2021
Young Carers provide an incredible contribution to society and in Gwent we are keen to ensure they are supported across various settings in their caring roles. We work in partnership with carers, Health Board, Local Authorities, Community Health council and the Third sector to support unpaid carers of all ages.
In recognition of Carers Rights day on 25th November, the Gwent Carers Regional Partnership Board is proud to support the launch of a digital and BSL version of the successful Young Carers book 'It's cool to care'.
Working collaboratively with Petra Publishing and the Wales Council for Deaf people to create this version to reach more young carers across our region.
*** Printed copies of the book can be purchased from www.petrapublishing.org ***
Deputy Minister for Social Services, Julie Morgan said: "I am delighted to support the launch of the online versions of "It's Cool to Care" which now offer British Sign Language (BSL) to help young deaf carers enjoy this lovely story. We are committed to making sure the contribution of young carers and their kindness and effort in supporting their family member is greatly appreciated and recognised."
Gaye Hampton Wales Council for Deaf People said ''It's Cool to Care is a delightful book and we were so pleased that we had been asked to create the BSL to accompany the story. It is a wonderful opportunity for young deaf carers to be able to see and understand that they are not alone.''
Written by young carers themselves, this book is based on real life young carers experiences. The book is set in a jungle where young Jack who is a parrot, experiences some misadventures when looking after and protecting his little sister Thelma. The rolling emotions of love, care, danger, courage acceptance and friendships gives confidence to others in the jungle to support one another and prove that they are not alone in caring and that being different is just simply amazing.
Tracy Wallbank, Petra Publishing said ''It was a privilege for Petra Publishing to be involved in spreading such an important message about young carers. The youngsters were a pleasure to work with and it wasn't always easy without face-to-face contact. We hope that the end result takes the message far and wide. You really are not alone, and caring is what makes us special.
This project was truly inspirational in every way as, in addition to working with the young carers to write the storybook, we also had the pleasure of working alongside two hard of hearing translators from Wales Council for Deaf People, to produce a digitally signed version of the story.
"You don't have to be a young carer to enjoy this book. Anyone can read it, listen to it or view it and it will help get you thinking about young carers"
Naheed, Regional Carers Programme lead said "Young Carers have been phenomenal in writing this book. A wonderful and heart-warming story with colourful illustrations. A story with hidden life lessons and a meaningful message. It really is cool to care! "
Digital and BSL versions of Its Cool to Care can be accessed via the zapper code on the book or by accessing Gwent Regional Partnership Board YouTube account.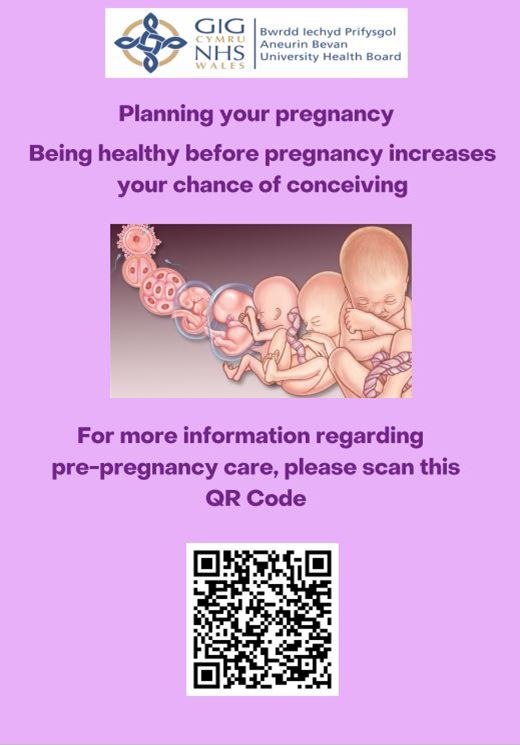 NHS Wales has launched three new apps to help patients manage their respiratory condition. The apps (AsthmaHub, Asthmahub for parents & COPDhub) are specifically aimed at people with Asthma and COPD and other advice on how to best manage your condition.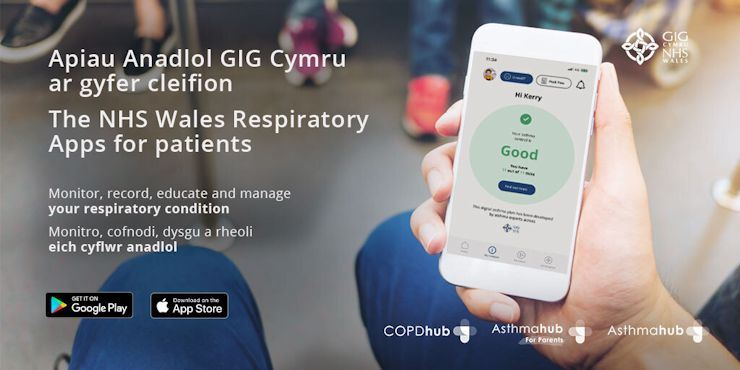 MS Society and Carers Trust
The MS Society and Carers Trust arranged the following for people with MS and their unpaid carers to take part in;
'Me Time' Sessions for people living with MS and for those who care for people living with the condition.
'Me Time' is a series of online social activities ranging from information and training, craft and physical activities, to sessions to support emotional wellbeing. Each activity is free to join and will be running weekly from November until May 2022…
These sessions start on the 23rd November with -
Tai Chi (23rdNovember 6-7pm);
Carers rights (1st December 6.30-8.30 pm)
Nature session/badger watch (8th December 3-4pm)
Well-being day (15th December all day)
Here is the link where people can register for each activity;
https://www.carersuk.org/wales/help-and-advice/ms-society-me-time?fbclid=IwAR28BKv4kT3Hp9RdLRzwukYbLDNkBXxzM6MhaiSimXpYG6XToxp9OF6RgrI
Older Peoples Commissioner's Office
Please see below online resource from the Older Peoples Commissioner's Office. This abuse services support directory provides information about organisations that can provide help and support if you are experiencing abuse, feel you may be at risk or are concerned about someone else.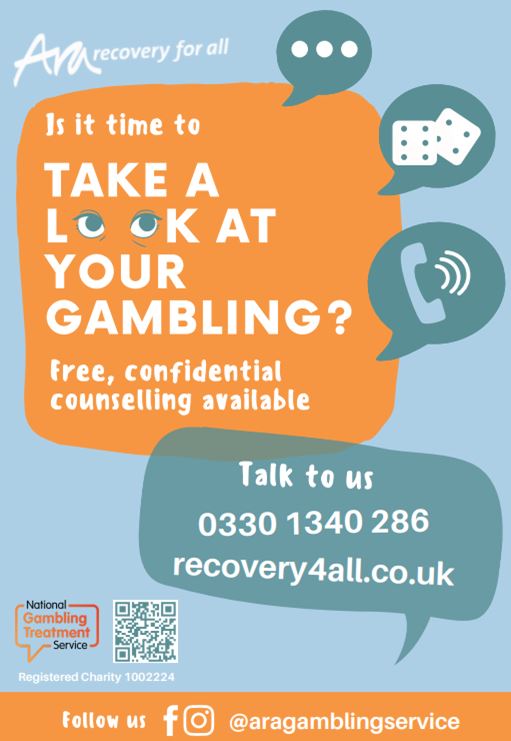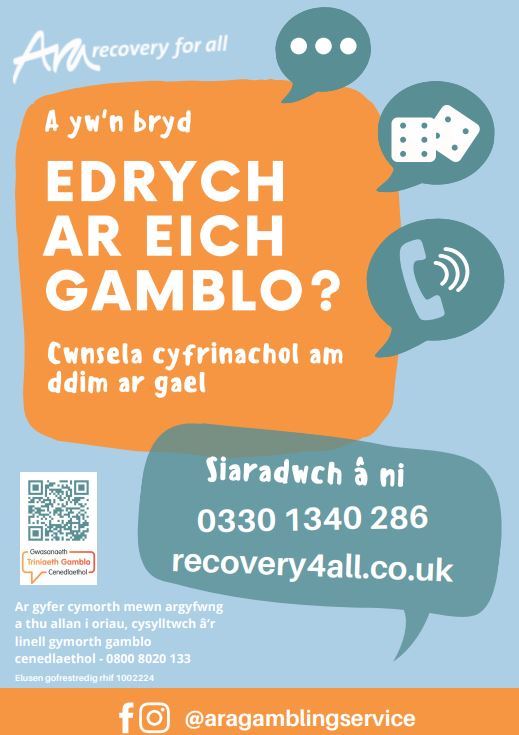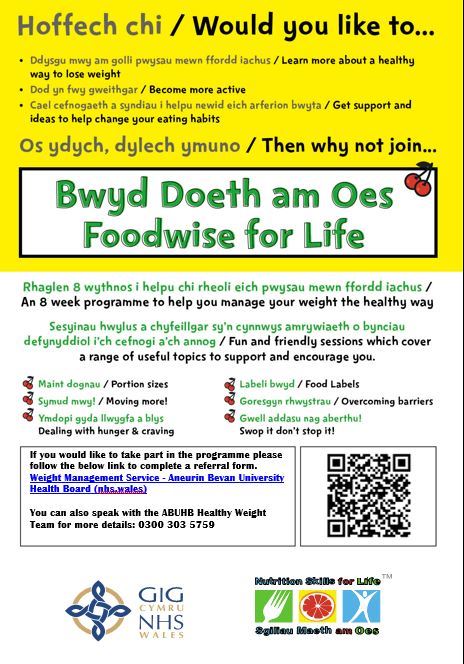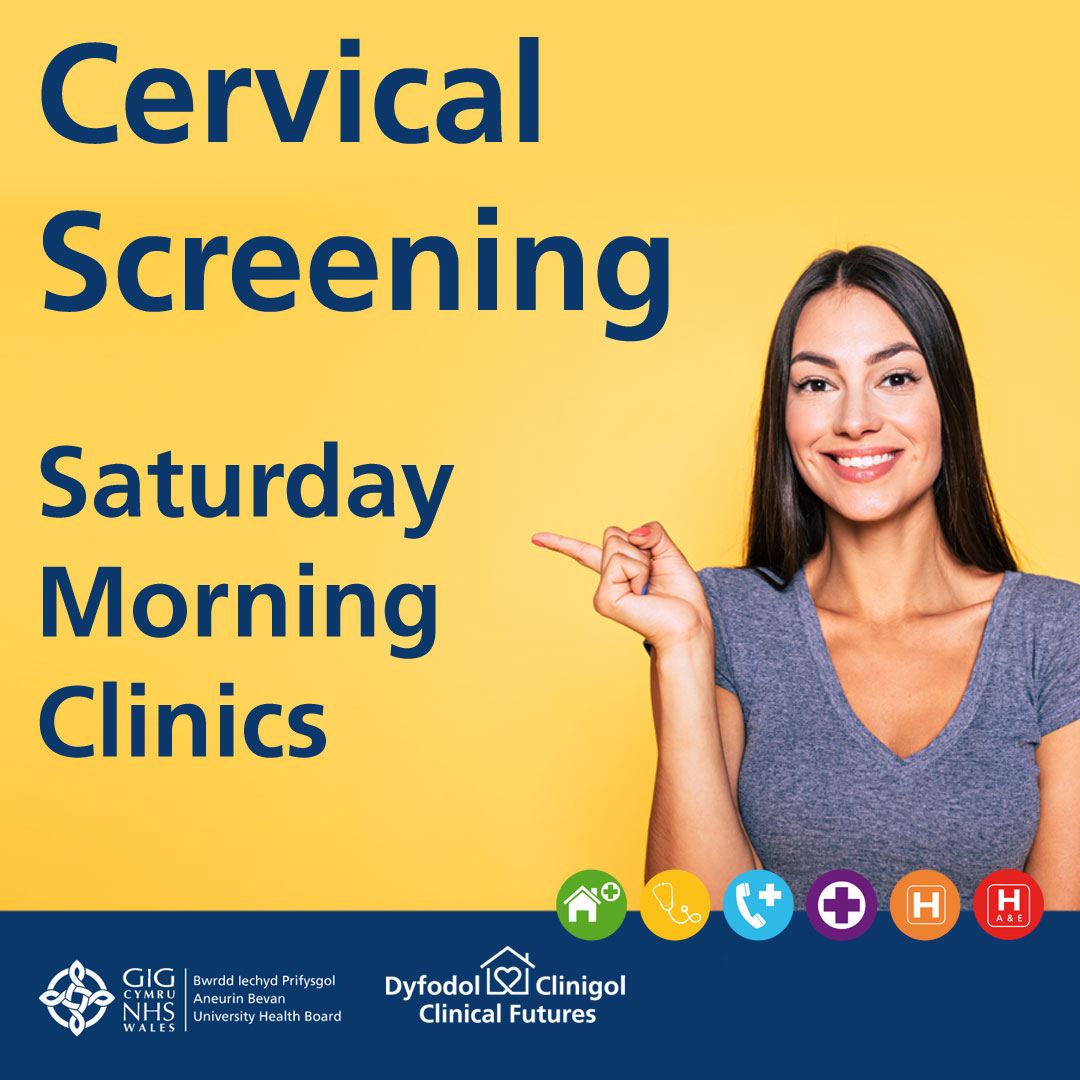 Aneurin Bevan University Health Board are pleased to announce that from 6th November 2021 to the end of March 2022, they will be offering Saturday morning clinics for women that are due for their Cervical Screening.
These clinics will be held across the region and you can call directly to book an appointment.
If you have recently received your smear invitation, you can call 01633 431701 on the following days and times:
- Wednesdays and Thursdays, 12.30pm-4.30pm
- Fridays, 9.30am-1.30pm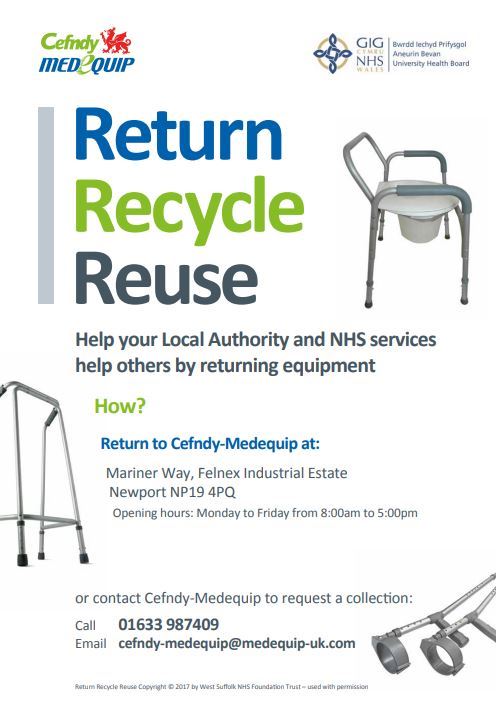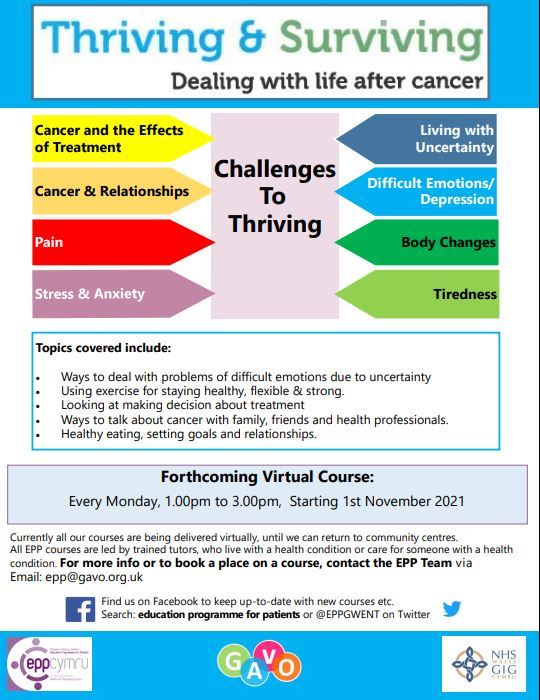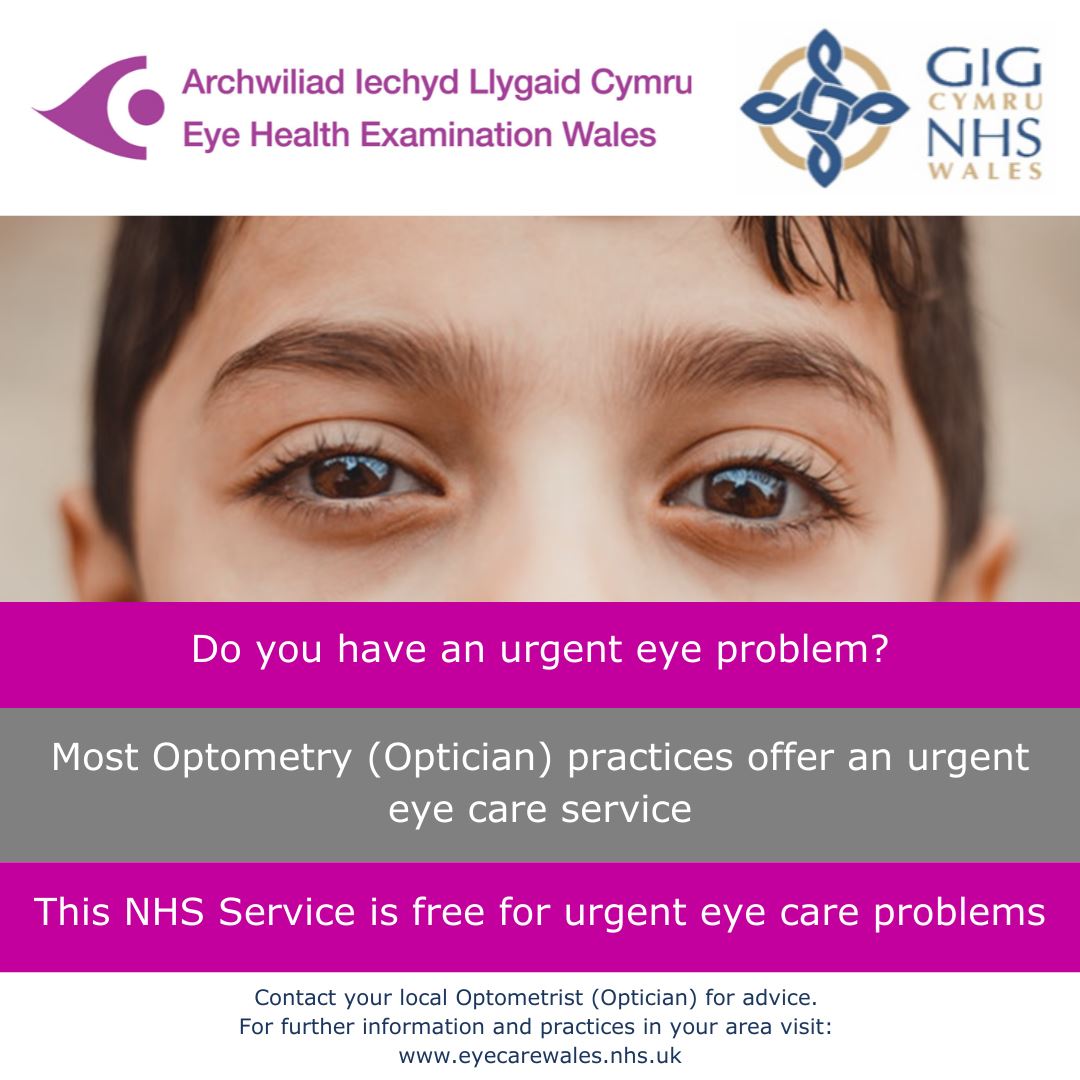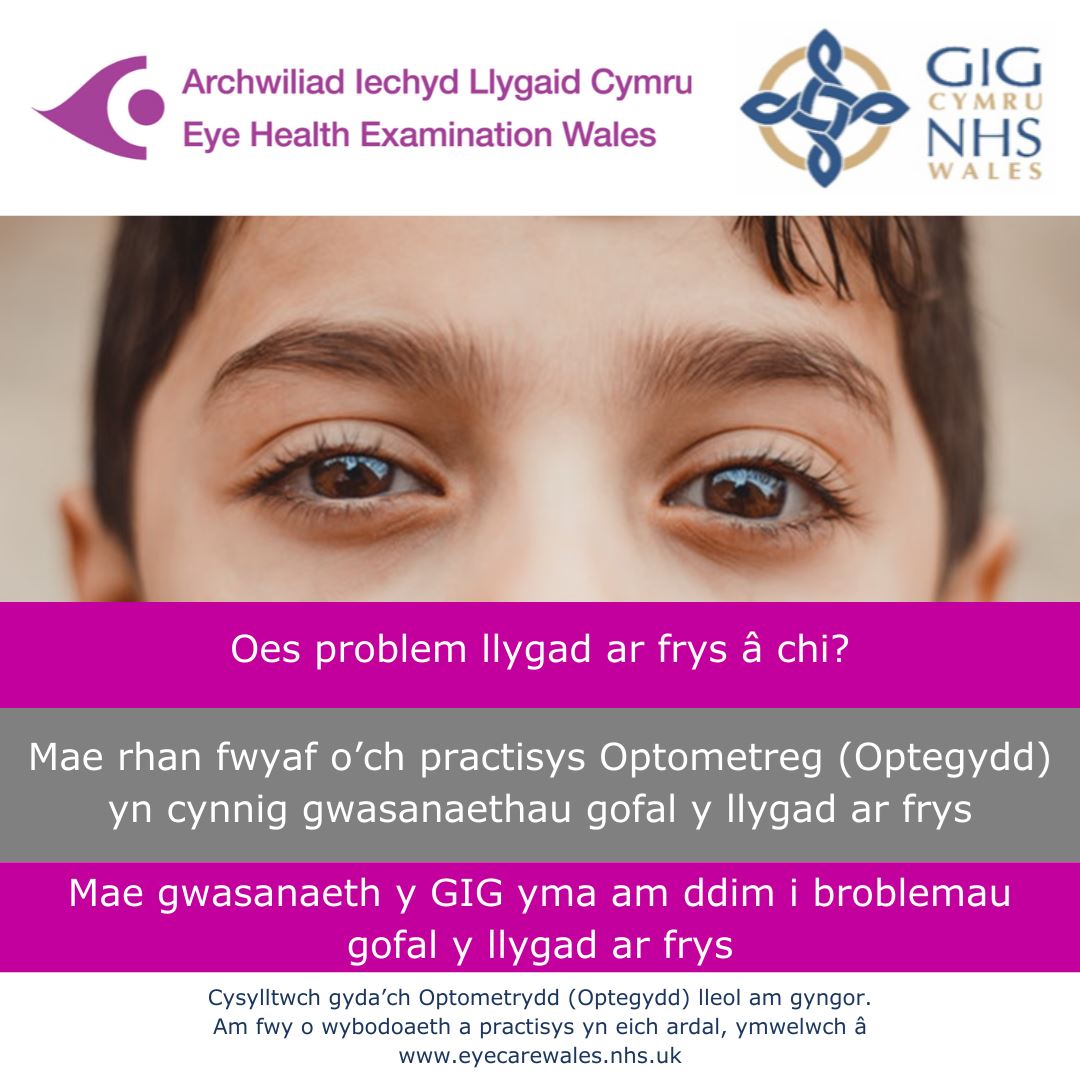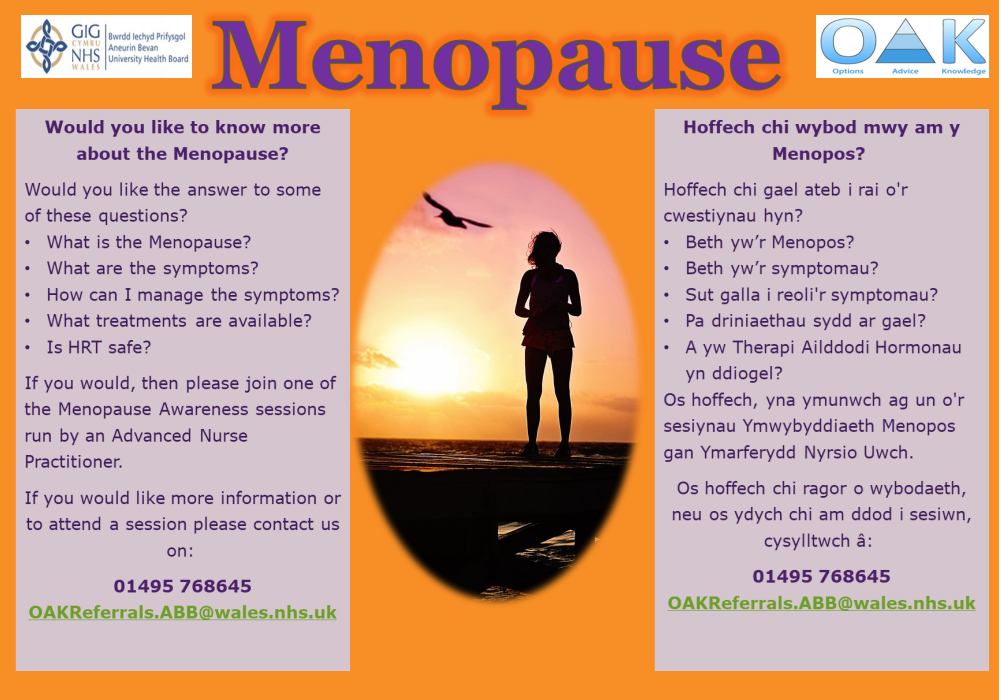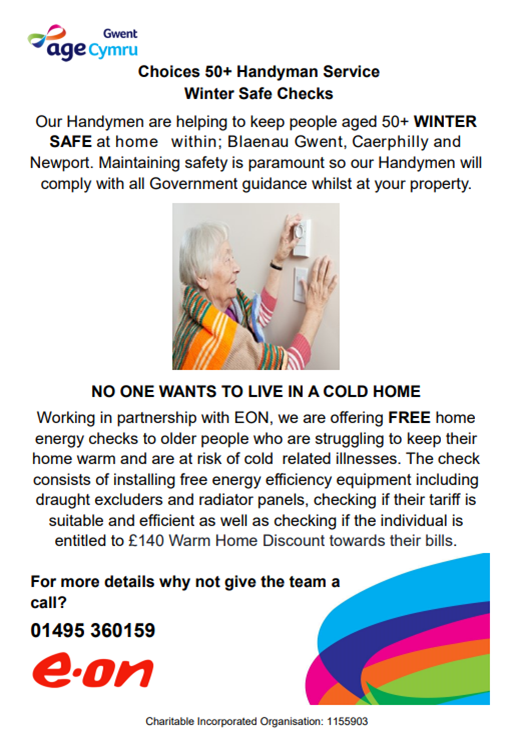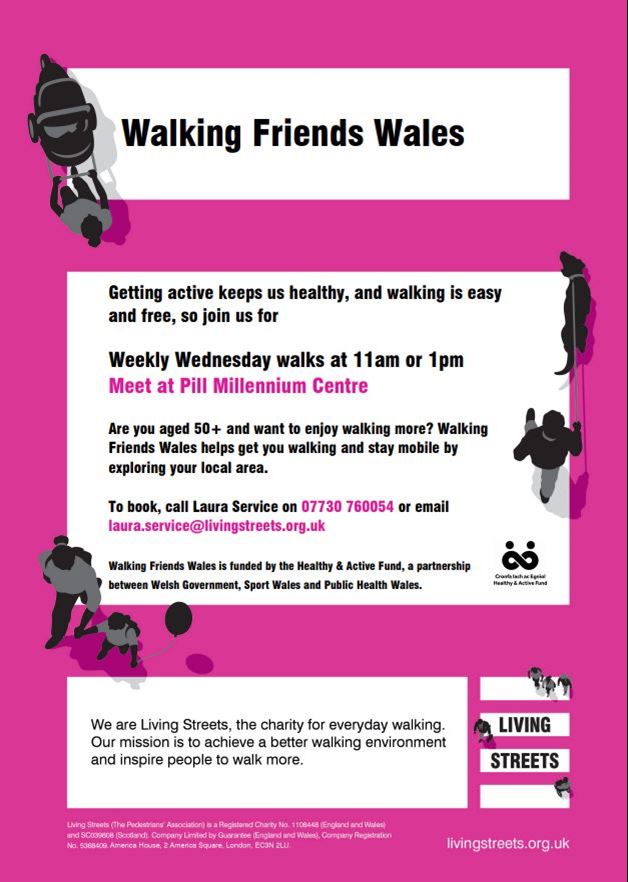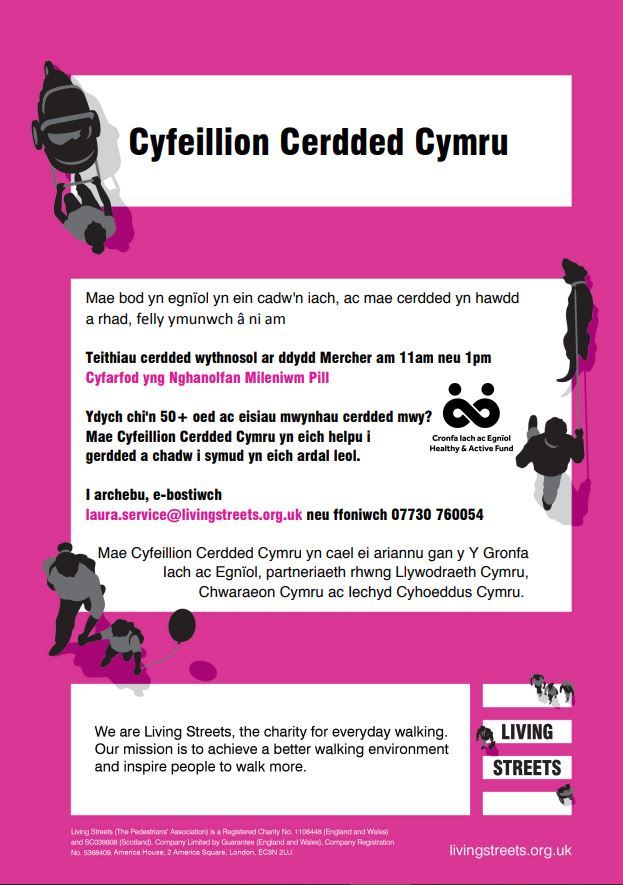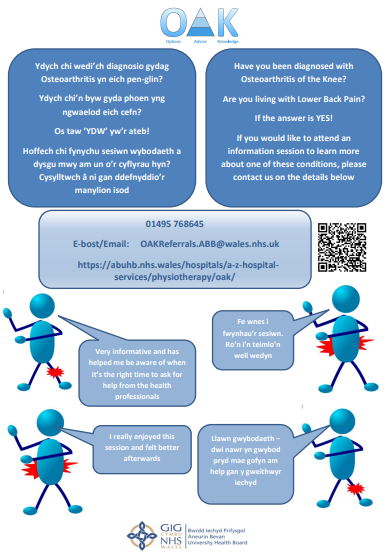 UPDATE - 27/08/21
MyDESMOND Diabetes Digital Resource
MyDESMOND is now available across Wales as a result of funding from the All Wales Diabetes Implementation group.
MyDESMOND is an interactive digital platform for people with type 2 diabetes designed to support and educate them to better self-manage their condition. MyDESMOND can be used as a standalone programme for those unable to attend virtual or face to face groups, or can aid self-management before, during and after attendance at group-based education sessions such as X-PERT or Diabetes Awareness session.
The NHS Wales collaborative website below contains the links for registration, including a 'What's in it for me' short video, bilingual patient flyer & information for HCPs (I have also attached these documents to this email), which you can share with your colleagues. I have also added text and images which you are welcome to use within your websites/ Twitter pages.
NHS Wales health Collaborative website: Diabetes Implementation group
https://collaborative.nhs.wales/implementation-groups/diabetes/mydesmond/
This is the direct YouTube link for the 'What's in it for me & login details' animation also for you to share with your patients
Vasectomy - 06/08/2021
If you are thinking about having a vasectomy you can now refer yourself for this, you don't need to be referred by your doctor. The first step is to ring 01495 765065. You will be placed on our waiting list and contacted when we have appointments available.
Vasectomy - Aneurin Bevan University Health Board (nhs.wales)
Routine Appointments - 14/07/2021
The Rogerstone Practice has been experiencing an increased demand for routine appointments over the past few weeks.
Appointments are released at 10am every day and they are being booked very quickly over the phone.
These appointments are also available to be booked online at 10am daily through MyHealth Online. Please ask Reception for a form to sign up for this service and bring some photo ID with you.
Whilst we do understand your frustrations, we are asking that you please be patient and to remain polite when talking to members of our team.
Thank you
Missed vaccination's within school - 07/07/2021
If your child has missed a vaccination in school below's link will redirect you to contact details for the school nurses within the Aneurin Bevan University Health Board area. The school nurses will hold catch up clinic's.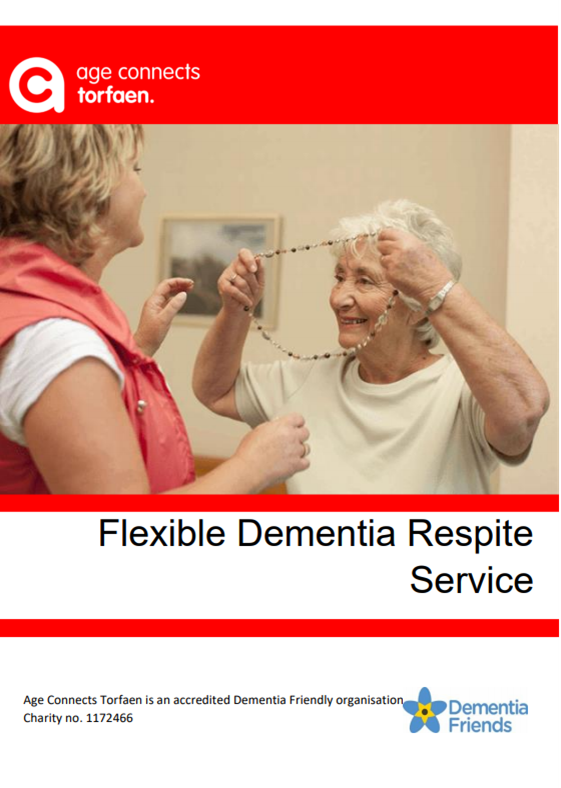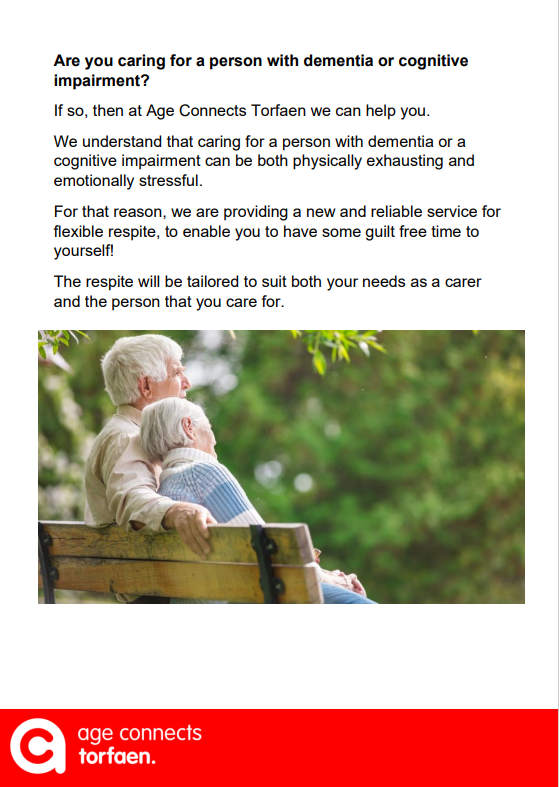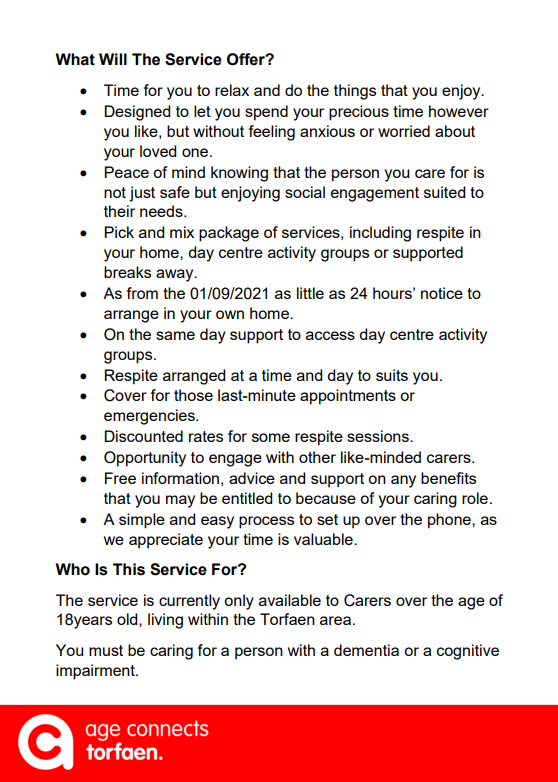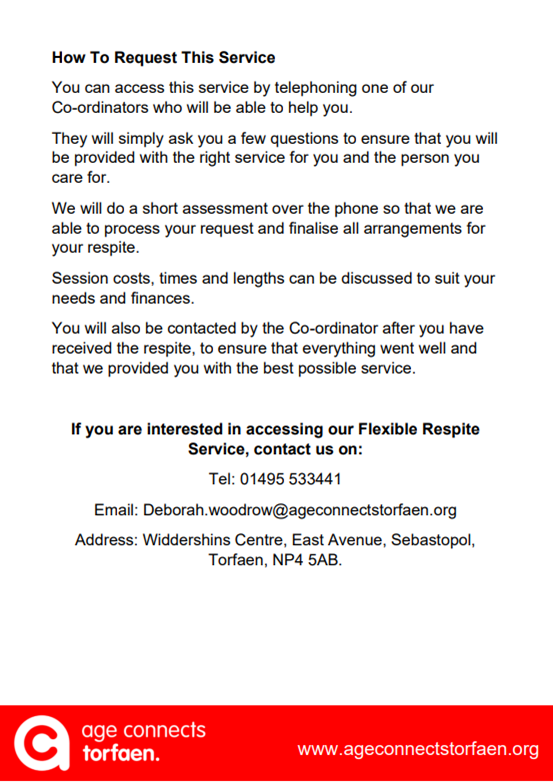 Parent Talk Wales - UPDATE 30/06/2021
Parent Talk Wales is a new service available to parents of 0-19 year olds
• Option of a 1:1 live chat with our Parenting Coaches who can provide support and reassurance specific to individual situations
• 1:1 chat is available in Welsh and English
• Browse articles, tips and resources on the most common parenting topics, such as:
• Mental health
• Behaviour
• SEND
• Sleep
• Child Development
• Co-parenting
• Free and confidential service
• Over 90% of parents who use the 1:1 online chat rate the service a 4 or 5 out of 5
Think 111
If you are unwell or injured, it's important that you get to the right place, first time – Think 111 First!
- Please remember that your GP Practice is open. For any medical concerns, please don't leave it until you need more urgent or emergency care. Contact your GP by telephone or visit your local pharmacy for advice.
- If you are unsure whether you require urgent or emergency help, please contact 111 before attending any of our hospitals.
- If it is a life-threatening emergency, please call 999 or go straight to The Grange University Hospital.
Dementia Road Map Wales - 04/03/2021
please follow the links below to the dementia road map there are lots for information, help and support available.
Information from Gwent Police - 15/02/2021
Gwent Police have created protocol's for people with Dementia, Alzheimer's and for those additional needs such as: Autism, Global Development Delay (GDD), Attention Deficit Hyperactivity Disorder (ADHD) or other learning difficulties.
Please find attached information relating to the Herbert Protocol and Trinity Protocols currently operating in the Gwent Police area.
* Herbert Protocol – For those people with Dementia and Alzheimer's or with limited mental capacity
* Trinity Protocol – For those people with additional needs such as: Autism, Global Development Delay (GDD), Attention Deficit Hyperactivity Disorder (ADHD) or other learning difficulties.
Registration forms for both of the protocols can be obtained via email: crimeprevention@gwent.police.uk
The police have encouraged people who live in the Gwent Police area to register themselves or their loved ones in the event they should go missing or come into contact with our officers. The information can be provided to our officers and staff to help and support the individual and save valuable time should the need arise.